Mountains, forests, lakes and seas, the souls of birds and beasts. Twilight Blooming's music uses its iconic accordion and violin as the theme of its melody, combining female vocal ballads with metal music and dark atmosphere, presenting a rural romance and uncontaminated heroism sentiment. Twilight Blooming, founded in Chengdu, Sichuan, China in 2016, has gained a deep bond with folk metal through constant member changes. Through the years, their music has become deeply infused with a humanistic spirit and an appreciation for nature. Influenced by European folk music and complemented by the energetic rhythm of metal music, the band creates an atmosphere that is melancholy, obscure, fresh, vibrant, and passionate. The beating melody of accordion and violin combined with the roaring metal guitar interweaves the graceful female voice between extreme metal vocals and fresh and soft ballads. Twilight Blooming explores both folk and metal music, presenting us with a brand-new auditory experience. The evocative and simple melody leads us to the magical and far-away homeland.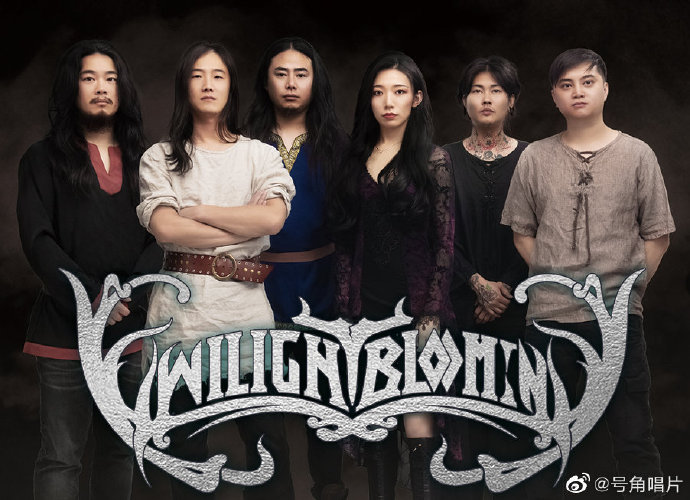 Female-fronted pagan folk metal from Chengdu TWILIGHT BLOOMING's debut self-titled full-length "Twilight Blooming" will soon be released! The album contains 9 tracks and is released on CD format in two versions.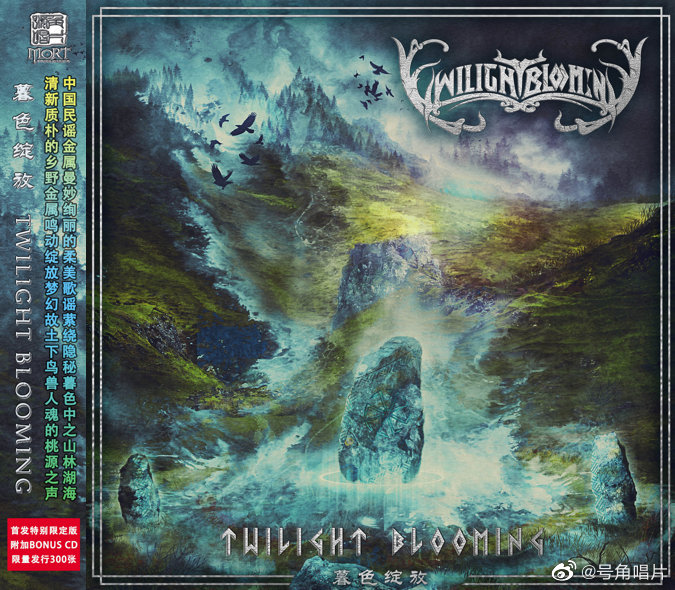 Different from the standard version, the first special limited edition is limited to 300 copies. Besides having different cover art from the standard version, the special limited edition also includes the 'GREAT DANCE SONGS' CD. The four tracks of this additional CD present the Twilight Blooming in the form of instrumental folk-dance music. Folk metal fans will find the cheerful dance music a comforting and welcome addition to their music collections.
All recordings of this album were completed by Twilight Blooming in 2020. The mixing and audio post-production work were completed by Dou Dingbang (Loud Visions Studio), the leading member of the Beijing Symphonic Black Metal Band "Nether World Annihilate". The album cover was created by Slovak artist Hans Trasid. The album will be released on August 30.